| | |
| --- | --- |
| | This article is a Stub. You can help Smite Wiki by expanding it. |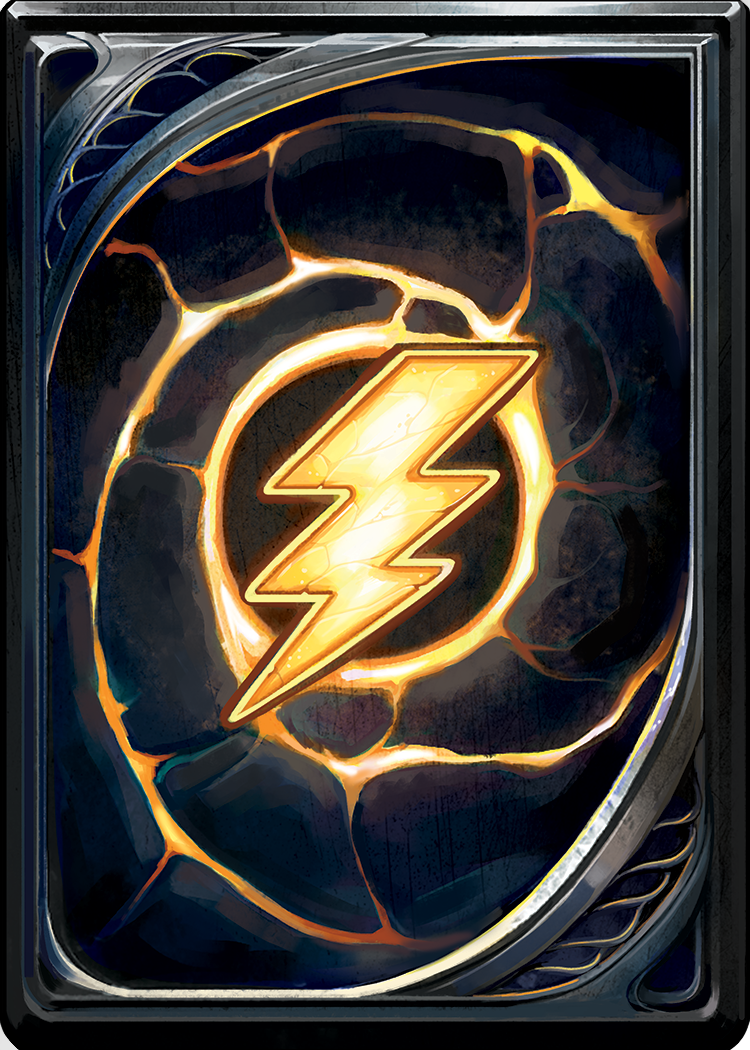 Cards are a core feature in Hand of the Gods: SMITE Tactics. Cards are used in battle to summon units to fight and to cast spells or other effects. Most of the characters and spells featured in these cards are derivated from the ones in SMITE, another game developed by Hi-Rez Studios.
There are four types of cards: Leader cards (these decide your available pantheon), God cards (powerful unique units), Minion cards (standard units), and Spell cards (spells and special effects). Cards are also arranged by the pantheons they belong:

Chinese,

Egyptian,

Greek,

Mayan,
Norse and

Roman (more pantheons are scheduled to be added in the future). There are also

Neutral cards that can be used in decks from any pantheon.
Cards vary in their types of Rarity, which affects their chance of appearing in card packs aswell as their Crafting and Disenchanting values. The current levels of rarity are: Common, Rare, Epic, Legendary and Free. The rarity of a card is shown by the gem under it's name. The Pantheon of a card can be seen by the Card Frame. All Free rarity cards are unlocked for all players by default, and can't be crafted, rolled from Card Packs nor disenchanted.
Each card has its own mana cost. This cost is visible at the top-left corner of the card. Cards cannot be used if there is not enough mana for them.
Deck building
[
]
Each deck is composed of 25 cards. A deck can only hold a single leader, and up to 2 of the same card of any other type (except Legendary type cards). The cards for a deck must be either from the same pantheon as the leader chosen, or neutral cards.
Card crafting
[
]
All players start with a select number of cards for each pantheon and some neutral cards. Additional cards can be obtained by either opening card packs or by crafting a cards individually. Unwanted cards can be disenchanted into

Canoptic Dust, which can then be used to craft other cards.
Cards by type
[
]
Leader cards
[
]
Leaders cards will decide which Pantheon's cards you can use in addition to the Neutral set. There is one leader available for each Pantheon. Each leader has a unique ability that costs mana to use. Each leader also has a Skin that can be used, these skins are cosmetic and do not actually change anything about the leader except for their appearance.
Chinese
Egyptian
Greek
Hindu
Mayan
Norse
Roman
God cards
[
]
God cards will summon powerful units with unique abilities when used.
Chinese
Egyptian
Greek
Mayan
Norse
Roman
Minion cards
[
]
Minions cards will summon a unit when used. Some minions have special attributes. A minion is any non-God unit card and they are all members of the Neutral pantheon. There are several sub-types of minions, these include Beasts and Structures.
Neutral
Spell cards
[
]
Spell cards will cause a special effect when used, from benefical effects for the user's units to negative debuffs for their opponent's.
Chinese
Dragon King

Recall

Silence

Siphon Mind
Egyptian
Greek
Norse
Ansuz

Crippling Curse

Dagaz

Enrage

Gift of Munin

Siege
Roman
Armaments
Battle Rage
Bombard
Bulwark
Demoralize
Dishonorable
Enlist
Halt!
March
Outmaneuvered
Promote
Rain of Arrows
Reconstruct
Neutral